Betrayal Trauma: 12 Symptoms And How To Heal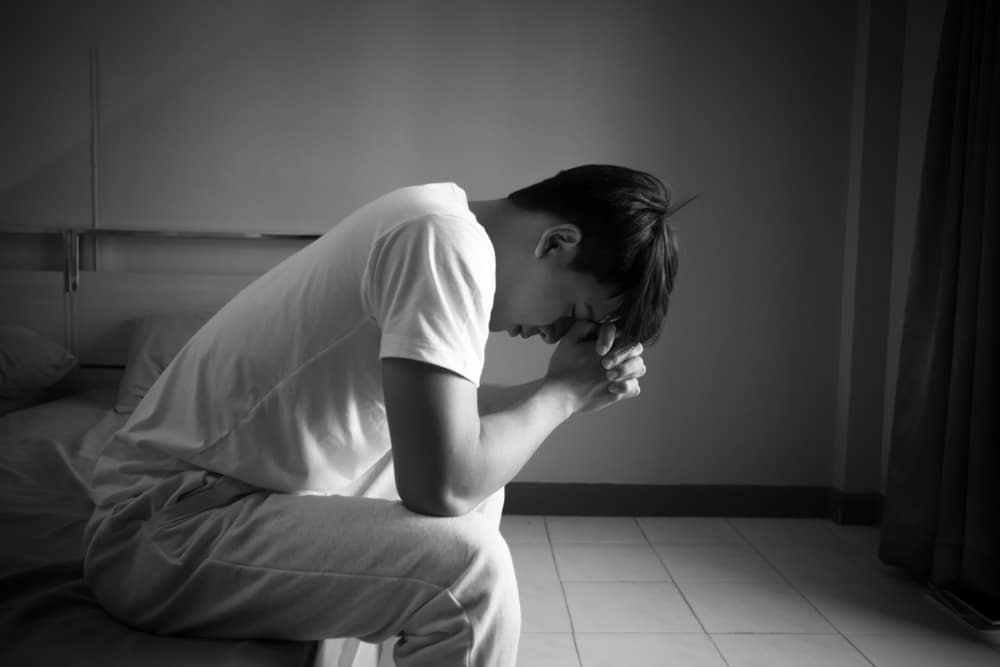 Many people have encountered betrayal trauma in one form or another. However, many think about it as a minor traumatic event. Most people only compare trauma to significant life experiences. However, in reality, trauma affects more people than you think. 
This is because trauma comes from many normal events (including betrayal) that people may call minor. Some people who have also suffered from trauma have not shown any symptoms prior.
A traumatic event can be anything that:
overwhelms your nervous system
You don't feel ready and prepared for
Makes you feel scared and helpless
Brings feelings of shame
That's a type of real threat.
What is betrayal trauma?
Betrayal trauma is a type of trauma majorly caused by one thing: betrayal of trust. (in this case, in a relationship).
This trauma hits the victim hard because they had invested so much trust in their partner.
Betrayal Trauma is a result of abuse.
You must know an unhealthy relationship or addiction does not cause that betrayal. The leading cause of it is being abused. When your partner betrays you, they have emotionally abused you.
Some common types of betrayal in relationships include infidelity, lying, and gaslighting, and keeping secrets.
Lying is also a form of psychological abuse. Most women who have experienced betrayal trauma say they are victims of sexual abuse.
Symptoms Of Betrayal Trauma
If you wonder whether you are experiencing betrayal trauma, take a look at these symptoms, familiar with most people experiencing betrayal trauma.
Anxiety
Helplessness
Insomnia
Nightmares
Mood swings
Phobia
Panic attacks
Denial
Oversensitivity
Depression
Confusion
Overreacting
Losing appetite
Fatigue
Immune system problems
Withdrawing
Suicidal thoughts
Attachment issues
Trust issues
Physical and stomach pain
While these are general symptoms of betrayal trauma that occurs as a result of childhood and infidelity trauma, infidelity trauma has specific symptoms:
Difficulty controlling emotions
Guilt
Anger
Numbness
Loss of self-esteem
Intrusive thoughts
Trust issues
insomnia
Pain
Stomach issues
Depression, anxiety
Suspicion
Recovering from betrayal trauma
After betrayal in a relationship, you may experience some of the betrayal trauma symptoms listed above, which may be severe and affect you if not healed.
Even after deciding to forgive your partner after the betrayal, it may be a process to rebuild the lost trust.
In case you experienced childhood trauma, the feelings will often resurface, mostly when a similar incident happens, triggering your emotions.
Blocking such feelings is not a good option. You need to begin a successful healing process that may provide a permanent solution.
Here are a few tips to help you recover from emotional trauma
Accept the fact that you are traumatized.
The first process of healing usually requires acceptance and coming to terms with the situation.
No matter how much you try to suppress the betrayal without addressing it, you will just be spinning your emotional wheel.
However much it seems to accept the betrayal trauma, it is always important to acknowledge it and explore why it happened.
When you accept it, you will begin the healing process.
This is the point where you will find about underlying issues in your relationship and think of how to resolve them.
Practice accepting difficult emotions
After the betrayal, you will normally feel disappointed, humiliated, and let down. You may also feel angry and vengeful. Naturally, you will find of how to avoid these emotions. It is always never recommended to suppress your feelings or emotions without solving the root cause.
Hiding from painful emotions may look easy, but the best way is to unmask them.
Recognize the emotions you are dealing with, and this will give you awareness to help you identify the strategies to cope with the feelings.
Ask for support
Although not easy, opening up about betrayal trauma is always an essential part of the recovery process. You may not want to talk about your partner's infidelity, which is normal to anyone. You are also finding it hard to trust anyone else to talk to after being betrayed by your partner.
In reality, people need support, especially during such hard times. You do not have to tell everyone exactly what happened, but they can still be there for you when you don't want to be lonely.
You also have to be careful when discussing your partner's infidelity with your friends since gossip is also an aspect to avoid.
Focus on yourself
You may be tied between ending the relationship or staying after your partner betrays you. This is something you should not make a rash decision about. Take your time to work on yourself and heal before thinking of the next move. Most decisions made out of anger and emotions are always wrong, and you can end up regretting them. So the best thing to do is work on yourself and ensure your emotions do not ultimately affect your life.
Instead of playing victim, listen to soothing music for relaxation and sleep. Take some energy-boosting foods and keep yourself hydrated, and try as much as possible not to skip your meals.
Consider therapy
Sometimes the effects of betrayal trauma can be so severe for an individual to bear. If this is your case, seek professional help to offer support in your healing process.
Trained experts can help you identify the underlying causes of betrayal and suggest better ways to approach it and heal.
If you have chosen to rebuild your relationship with your partner, ask them whether they can go with you for couple therapy and work together to heal the relationship.
When someone you love dearly betrays your trust, the results of the trauma could be so severe. However, the pain and the trauma can be healed, and rebuild your relationship with your partner if they are willing to accept the second chance you have given them.
It is always important to watch out for these symptoms to respond to the trauma as quickly as possible and avoid its severe consequences.