7 Ways To Track A Cheating Spouse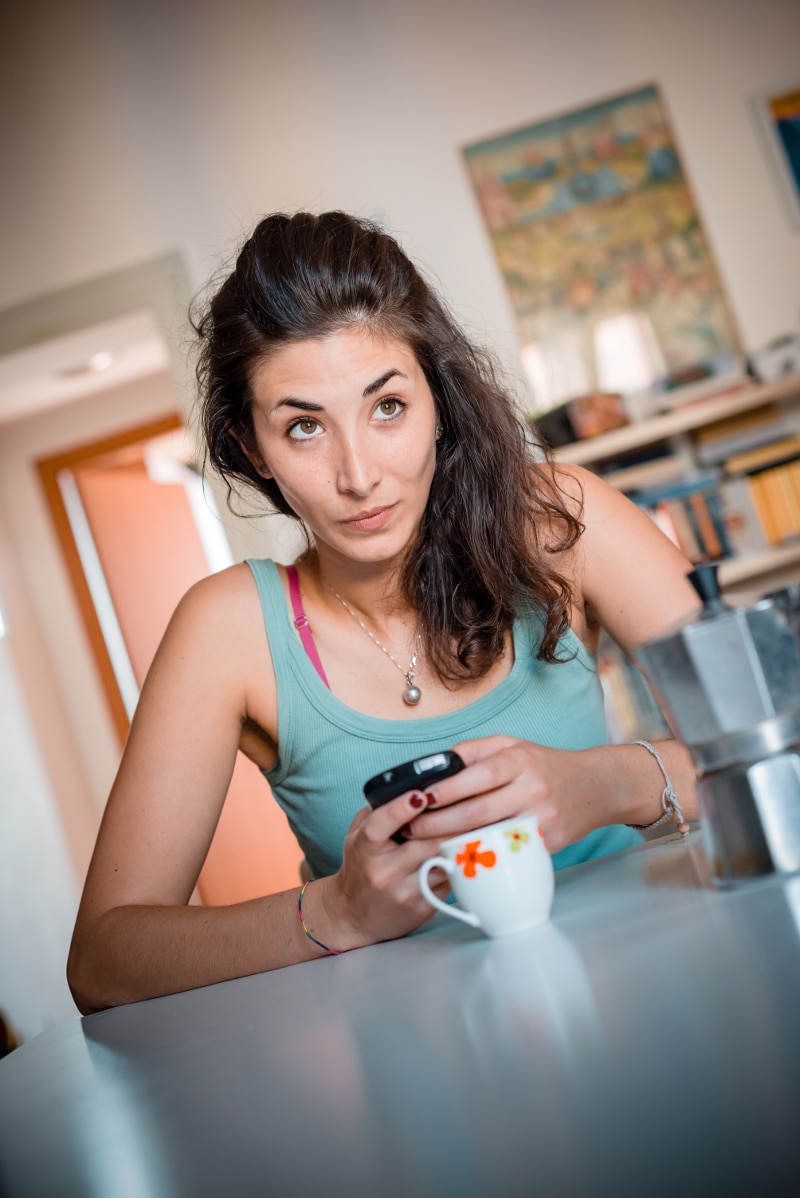 Tracking a cheating spouse is the last resort, but when you have a gut feeling telling you something is wrong action must be taken. You talk with your partner and they attempt to assure you everything is okay but curiosity has another initiative and you want to get to the bottom of that bad gut feeling. Tracking a cheating spouse is something you don't want to tell anyone your doing, this ensures they don't find out and attempt to adjust their routine or cover their tracks. You are looking for factual evidence so you can make an informed decision about the quality of your relationship and whether you want to keep it or not.
#1 Phone Tracker & Reverse Lookup
See dating profiles, name, address, pics & More!
1. Geo-Tracker
Geo-Tracker is an app for android that allows you to track a cell phone for free. You could ask your partner to help you install it on your own phone in case your phone gets lost or for emergencies. You can also suggest doing the same for their phone. If you know your partner would not be open to that, you could download it on their phone, activate it, then delete the screen icon so they won't see it's been downloaded. This would leave it running in the background. Check the app after a couple of weeks and see where they went. If it doesn't match where they said they were going that would be a concern.
2.Google Maps
Google Maps is on Android and iPhone, it already has a real-time tracker. Click here for instructions for Android. If your partner does not want to allow this to be activated, especially during the "COVID pandemic, better to be safe excuse" then that's a red flag and you may want to install more secretive apps. Click here for iPhone instructions.
3.Spy Phone App
A good spy phone app will help you search a phone number and tell you exactly who it is. Their name, address, and even social media profiles. It can offer a full background check, giving you more than enough information on that random phone number that keeps popping up on your spouse's phone. A cheating spouse will try to cover their tracks but a spy phone app reveals everything they are hiding.
4.Keyloggers
Designed to be downloaded on a computer, once installed it will run in the background without anyone knowing. It records all the keystrokes typed into passwords they use, emails they send, the web pages they visit and so much more. Key loggers can give you the hard facts and if you find something that goes against your core values it's worth exposing the truth. You being secretive about downloading apps is not even close to the amount of disrespect and dishonesty that a cheating spouse is doing.
Get an Instant Online Background Check
Prepare to Be Shocked! See the Truth - Just Enter Any Name to Begin!
5. Uber Tracker
Luckily Uber has a safety feature that allows you to track their routes and destinations. In the Uber app, and probably other ride-sharing apps go into the settings, then manage trusted contacts, and add yourself to always receive notification of their rides.
6. GPS Mini Tracker
Secretive like a mini camera that plugs into an outlet at home, buying a GPS mini tracker can give you real-time locations of a possible cheating spouse. A mini tracker is a very small device that can easily be hidden in the trunk of a car or small compartment. This option can be found for less than $100 on Amazon, and can also be used to track your kids and keep them safe too.
7. Hire a Private Investigator
If you begin to find some evidence of your partner talking with a friend they might be attracted to, you may consider hiring a private investigator. If they talk with a close friend frequently, they do not need to flirt online or via text. Meeting for a group hangout seems innocent and okay on the outside, but what happens when its just the two of them in person and inside the car is unknown. A private investigator can take pictures, track locations, finding everything necessary to catch a cheating spouse. If you are married, the evidence found of infidelity could be beneficial if there was a divorce and you want reimbursement for being emotionally hurt.
-A cheating spouse is not easy to catch and the hurt incurred by such distrust can be long lasting. Finding out as soon as possible can mitigate some of the pain endured, even though tracking a spouse is sneaky you obviously had something happen or said that sparked the initiation to track them. What ever happens, just remember you deserve a happy relationship and the reason why you want the truth is because you love them.
Easiest Way to Catch a Cheater
Enter Any Phone Number & See Relationships, Dating Profiles, Name, Address, Pics & Much More!